Plugin MovieCutCenter
MCCMovieCutCenter combines the functions of the following original plugins:
CutListEditor - cut list editing - in three modes: Standard, Extended, Alternative (-> Settings menu page 1)
MovieCut (incl. Mcut) - execute the cut
Reconstuct_Apsc - Creation of the image and sound information file (AP, SC)
Installation:
An existing CutListEditor (regardless of whether it is original or reloaded / alternative) must be deinstalled.
Save the IPK file in a directory (recommended: temp) of the box and in the VTI menu (VTI - VTI Panel - Manual installation of packages -
Select Install IPK packages) (YELLOW) and then OK (GREEN). Then restart the GUI.
Start:
Same as with the original CutListEditor - in the film overview of EMC or MoviePlayer using the STOP button or MENU button.
Please wait until the initialization (message) has been completed.
Settings menu:
I made a lot of things adjustable via the menu.
The settings menu is under
VTI - VTI Panel - Extensions - MovieCutCenter (Settings)
accessible.
The settings are in the menu itself
Thanks WeFraJo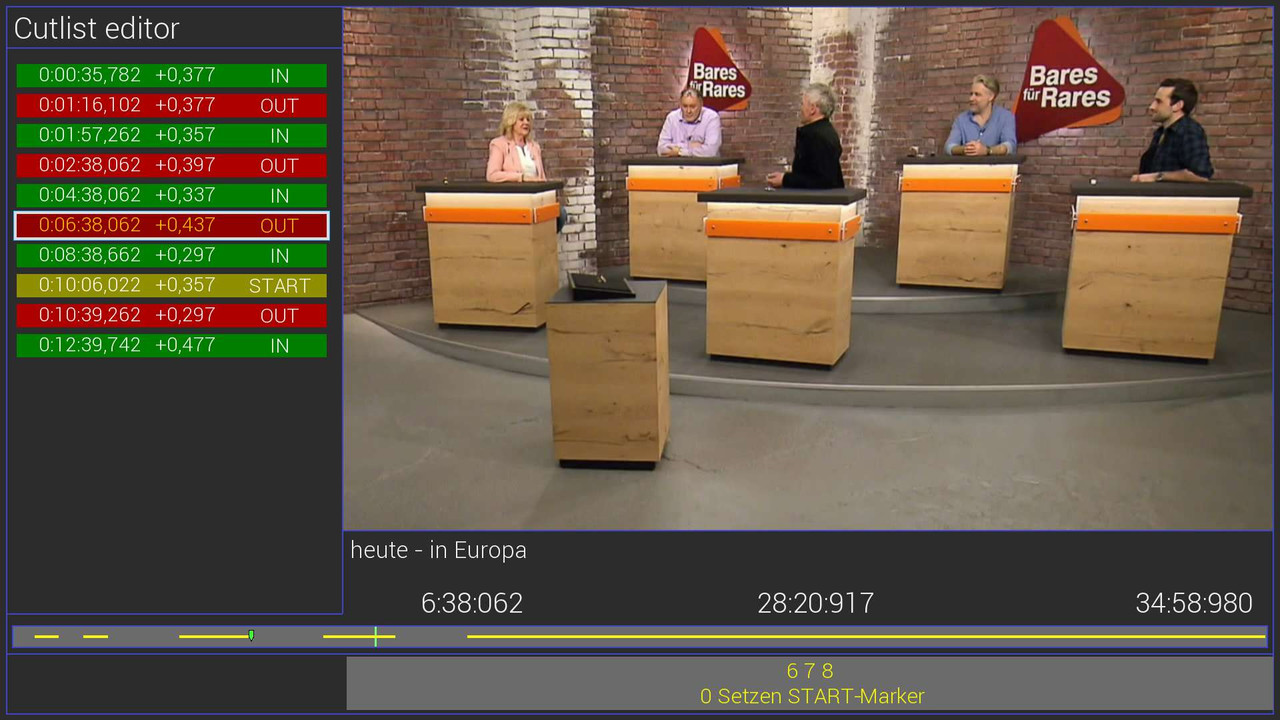 download
File Type: rar enigma2-plugin-extensions-moviecutcenter_1.00-20210924_all.ipk.rar (119.4 KB,
https://uploadfile.pl/pokaz/2173050---67sy.html