gutemine Feed Plugin
In version 2.1-r11 the data file itself is no longer in the deb package and is only created by the plugin. Therefore, please restart your device exceptionally after upgrading or installing 2.1-r11, or at least restart enigma2, then everything should be as before.
You can now use buttons 2 and 3 in the plugin to toggle between gutenine2 and gutenine3, but enigma2 always restarts without further prompting so that the data file is adapted accordingly.
Preview JPEG files are now included in the enigma2-plugin-systemplugins-gutine-jpeg set and are no longer available in the enigma2-plugin-systemplugins-gutine version. This last file will soon disappear from the channel, so update the channel plug-in as soon as possible if you want to continue using the preview option.
gutemine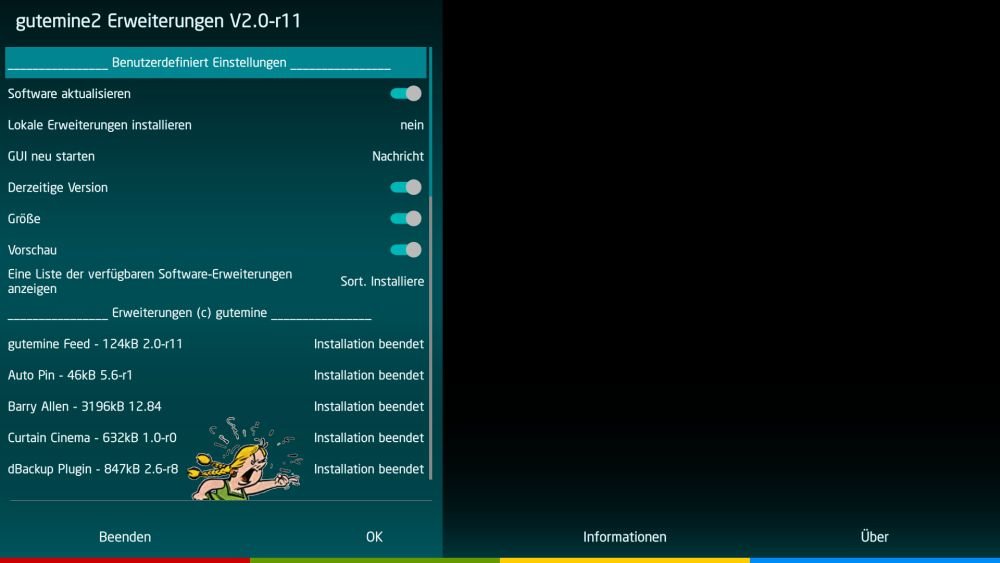 :download:
enigma2-plugin-systemplugins-gutemine_2.1-r9_all.deb 126 kB ?
Code:
https://www.sendspace.com/file/yv2xq7